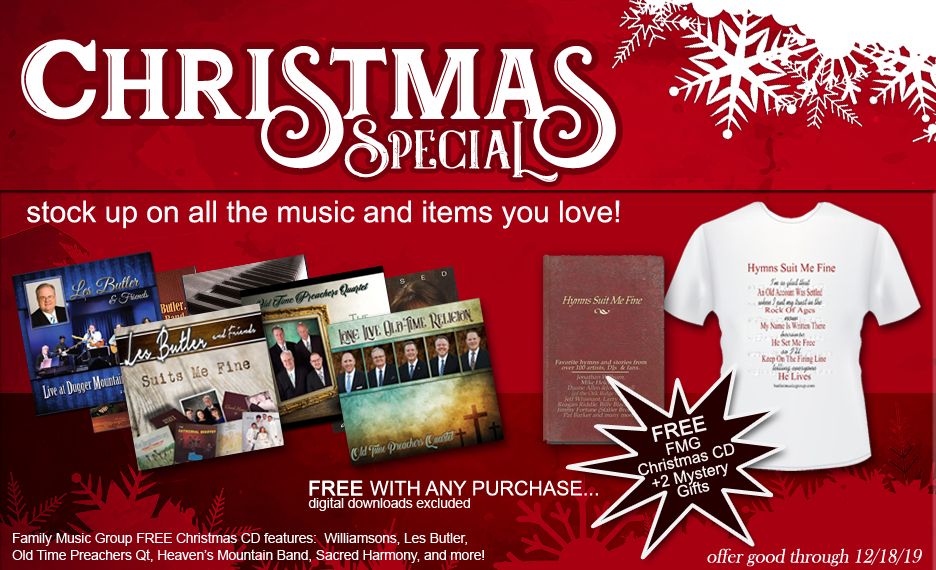 Free Christmas CD + 2 Mystery Gifts with each purchase! 
The Christmas season is fast-approaching and we want to give some gifts to you!  Now, through December 18th, 2019, your purchase gets you a FREE Family Music Group Christmas CD plus 2 mystery gifts! 
The Family Music Group FREE Christmas CD features:  the Williamsons, Les Butler, Old Time Preachers Qt, Heaven's Mountain Band, Sacred Harmony, and more! 
Offer ends 12/18/2019 and is not valid on digital download items. 
https://familymusicgroup.com/online-store